Elastic Band
---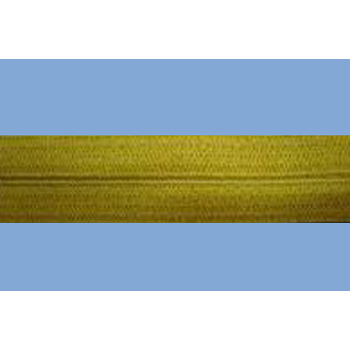 Product Name : Fold Over Elastic
Description
Fu Jyi Lin Elastic is an Fold Over Elastic manufacturers and Elastic Band supplier specializing in Textile Materials. Fu Jyi Lin Elastic Tape manufacturer provide you quality Fold Over Elastic, Fold Over Elastic color are available and Fold Over Elastic size are available.
Fold Over Elastic is a great product for making cloth diapers. Used to bind the raw edges of a project and provide elasticity, fold over elastic is usually sewn using a multi-stitch zigzag stitch. It helps your sewing projects to keep their shape because it has excellent recovery properties. Fold over elastic bands is a simple & professional way to achieve a great looking finish and perfectly placed elastic, all at once.

Customers are very welcomed to research & develop products with us and we also accept custom Fold Over Elastic order requested such as width, color, design, quality to produce any products.
Features


1 - Foldover Elastic


2 - Foldover Elastic


3 - Foldover Elastic


4 - Foldover Elastic


5 - Foldover Elastic


6 - Foldover Elastic


7 - Fold over elastic hair ties


8 - Fold over elastic ribbon printing


Specification
Fold-over elastic band material:
#Nylon
Rubber: Spandex.

Fold-over elastic band size:
#Width: 13mm, 15mm, 18mm 20mm and 22mm...View full text
**Size can be customized according to customer needs and design**

Basic color of Fold-over elastic band: (after dyeing)
#Black#White#Red#Orange#Blue#Brown#Green#Purple...etc.
"The rest of the colors must provide Pantone color number matching, dyeing and Pantone color will have a slight color difference, the minimum order quantity of dyeing is 3000 yards."

Post-processing of Fold-over elastic band:
#Ironing treatment
"If you have special needs for ironing, you need to know in advance"

Fold-over elastic band printing types:
#Wet-printing

Fold-over elastic band packaging method:
# Rolls packaging: 50 meters/roll and 100 meters/roll
# Bulk packaging: 5-10 rolls/opp plastic bag
"If there are special packaging or small packaging requirements, a quote will be provided separately"

minimum order quantity of Fold-over elastic band:
#1000m/color/size
"Below the basic order quantity, the quotation is provided separately"

If you have any inquiries about "Fold-over elastic bands" or other products of our company
Welcome to call (02) 2301.5900 or # email: info@fujyilin.com.tw

Useage:
#bind the edge####