Reflective Material
---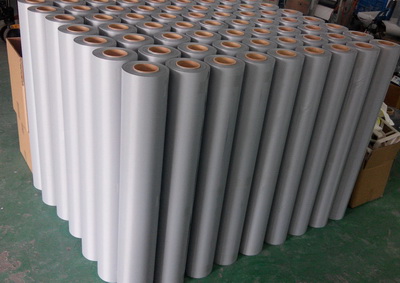 Product Name : Reflective Fabric
Description
Fu Jyi Lin is a reflective fabric manufacturer, we provide all kinds of reflective fabrics, including rainbow reflective fabric, high visibility reflective fabric, reflective spandex fabric, blue reflective fabric, flame retardant reflective fabrics, Reflective Leather, iridescent reflective fabric, reflective stretch fabric, and so on.

We also produce all kinds of heat transfer products, such as reflective heat transfer vinyl, rainbow reflective heat transfer film, glow in the dark heat transfer vinyl, etc.

For better service to our customers, we also accept the special requirement for OEM/ ODM products.



Features


1 - T/C Reflective Fabric


2 - Polyester Reflective Fabric


3 - Reflective Sheeting


4 - Reflective Sheeting


5 - Reflective Fabric Suppliers


6 - Reflective Fabric Suppliers


7 - Reflective Fabric Material


8 - Reflective Fabric Material


9 - Reflective Fabric Tape


10 - Reflective Fabric Tape


Specification
T/C Reflective Fabric
Polyester Reflective Fabric


Other

Product Name: Reflective Fabric

Material: TC or Polyester

Reflectivity: 420R, 500R

Width: 100m

Color: white, black, red, yellow, silver

Packing: 100m/roll